Company Summary
Founded in 2011, Binqi Group is a group enterprise integrating aquaculture, independent research and development, processing and production, and foreign trade and domestic sales.
At present, Binqi owns Xiamen Daychen Biotechnology Co., Ltd., Xiamen Binqi Import and Export Co., Ltd., Xiamen Binda Investment Co., Ltd., Zhangzhou Yongzheng Food Co., Ltd., Dongshan County Dayuan Aquaculture Farm, Dongshan County Fuxin Aquatic Products Co., Ltd. Holding subsidiaries such as companies.
The founder, Chen Binqi, has the title of "Abalone Aquaculture Expert" in Fujian. His nearly 20 years of experience in breeding and marketing has made him a unique insight into the integration of production, marketing and marketing of seafood products.
In 1995, Chairman Chen Binqi founded three major breeding bases, and successively established enterprises such as Zhangzhou Yongzheng Food Co., Ltd. and Xiamen Binqi Import and Export Co., Ltd. Binqi Enterprise adheres to the business philosophy of "people-oriented, honest and trustworthy", and uses scientific management experience to bring high-quality products to the market, so that the company can continue to grow and develop and win the praise of many partners at home and abroad.
Since 2000, in order to better adapt to the development of diversified enterprises, the Group has carried out a series of major reforms around the development model, organizational structure, corporate governance, etc., and established a management model suitable for Binqi's own characteristics, laying the current business. Pattern and scale of operations. The group's business involves aquaculture, aquatic product processing, domestic sales of aquatic products, maternal and child care, and finance. At present, Binqi's aquaculture and aquatic product processing operations have grown stronger. The business performance and operating efficiency of domestic sales of aquatic products have been outstanding in the industry, and the maternal and infant care business has gradually developed.
Looking forward to the future, Binqi Enterprise will continue to develop together with customers all over the world in a cooperative and win-win way, and actively and steadily enter the domestic and foreign markets. Through continuous innovation of business models, creating products and service brands, effectively promoting industrial development, and making due contributions to improving the quality of life of the public.

2018
Established Xiamen Binda Investment Co., Ltd., specializing in specialized investment companies in the primary, secondary and tertiary industries.
2014
The Xiamen Operation Center was established to establish the brand and enterprise's entire industrial chain business strategy and implementation, and adopt unified management of the group.
2012
The headquarters building and employee apartment building were completed, the new strategy and brand CIS system of Yongzheng brand was launched, and the HACCP food safety system certification was passed.
2011
Established Zhangzhou Yongzheng Food Co., Ltd., and the headquarters building and R&D center started in November of the same year.
2007
Xiamen Dachen Biotechnology Co., Ltd. was established, which is a modern innovative technology company specializing in R&D, production and sales of maternity skin care products and baby toiletries.
2006
The three major breeding bases have integrated resources to form a professional nursery and breeding base in strict accordance with systematization and information management, with an annual output value exceeding 50 million.
2002
The scale of development has been further expanded. The breeding base has been expanded to Hui'an, Quanzhou, and the Haiyuan Aquaculture Base has been established, covering an area of 50 mu. The annual output value exceeded 6 million yuan in the first year.
2000
Established Dongshan Dayuan Aquaculture Base. Through technological improvement, it became the first breeding base to raise "black abalone" in Dongshan, with an output value of more than 6 million yuan.
1995
Established Dongshan Puxin Aquaculture Co., Ltd. and introduced Taiwan's "Nine-hole Abalone" variety, becoming the first breeding company to adopt enterprise management and control, with a turnover of more than 2 million yuan in the first year.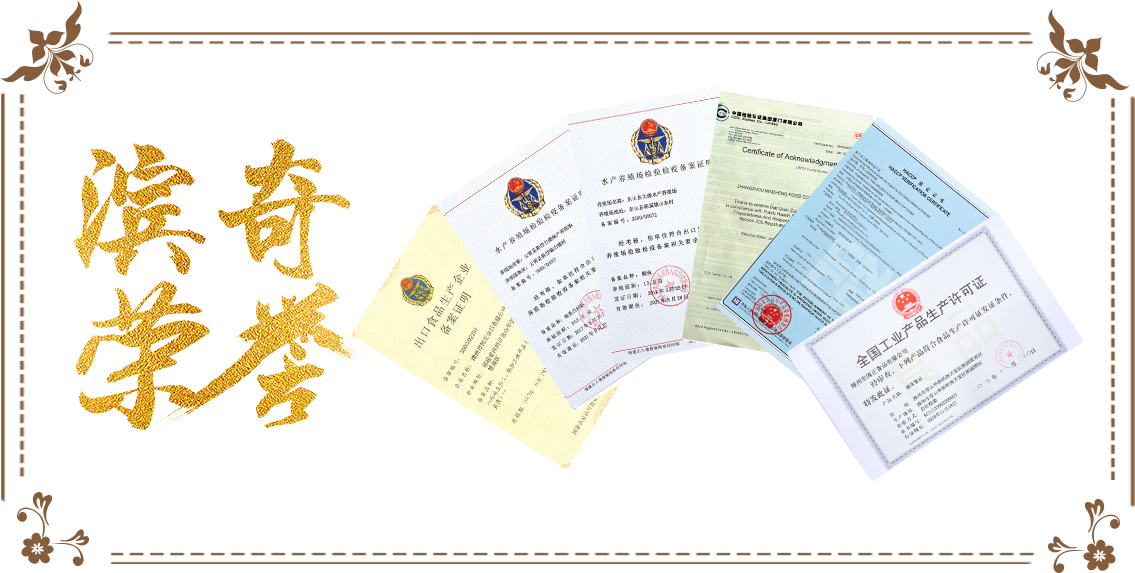 Corporate Video